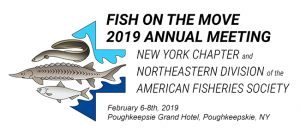 Thank You to everyone that attended the NY Chapter and Northeast Division of the American Fisheries Society Annual Meeting.
And for those that missed it, the presentations are now online!
You can get the feeling that you were sitting in the front row for every presentation by visiting our NY AFS Youtube channel.
---