17th annual 'Day in the Life (DIL) of the Hudson River -Watershed': contributed by Scott Wells
Posted 11-13-19: For a fifth straight year, DEC's Region 4 Fisheries organized a group effort in support of this growing public outreach event. Our expanded range now included the upper and lower Hudson River and the lower Mohawk River including Schoharie Creek. This year we assembled 15 staff from nine different programs to assist in pre-event sampling on Monday October 21 and to work various river stations the following Tuesday. River sampling was conducted at four different locations using 11 different staff aboard R4's eboat in the lower Mohawk River and Hudson River Estuary. Some 300 fish comprising 27 species were captured in 2.4 hours of boat shocking. Many river fishes were held in live cages, to be used for on-site display and delivered to stations extending 35 miles of river from Troy to Hudson, NY.
On event day, our team combined forces with faculty, staff, and parents to educate students on river ecology including fish identification, anatomy, behavior, etc. Beach seining was also common at some for more favorable (sandy) sites, along with backpack shocking (Schoharie Creek). Word came back fast from several teachers on how great an impact it was on the attendees to have live river fishes for their respective school groups (grades from 1-12).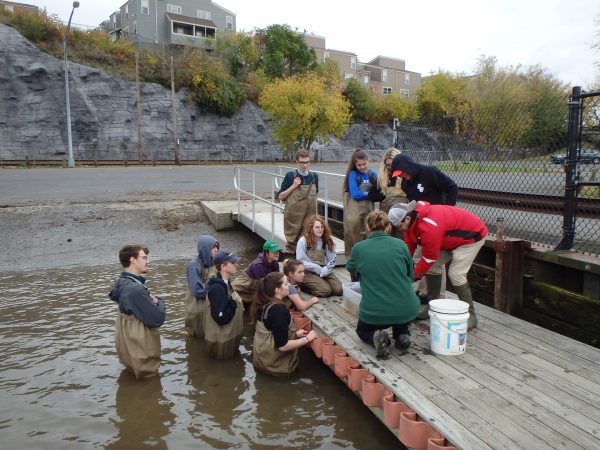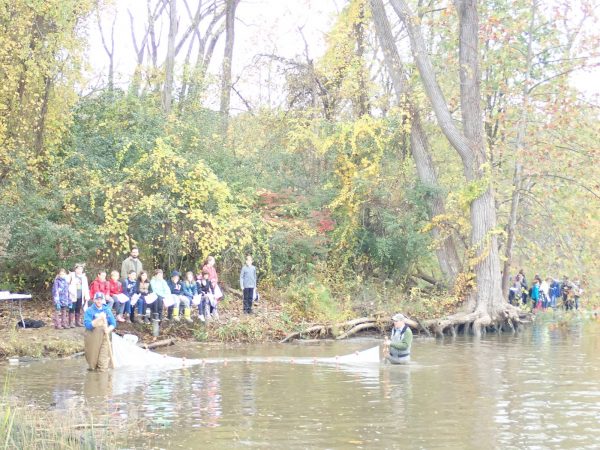 Team Stamford reached a record 13 river stations in 2019, averaging 39 students per site. We were able to reach some 500 of about 550 student attendees in Region 4 alone. It was another very successful outreach event that has grown to showcase the Hudson's diverse resources consistently each October for the last 17 years. Outreach events like the DIL bring our next generations closer to appreciating the dynamic Hudson River watershed.